Platinum Package
From £525
Titanium Package
From £699
Examples of Recently Published Books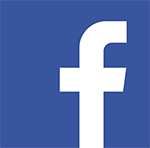 Please visit our Facebook page to see a selection of books published by aSys Publishing.
Author Testimonials
Over the years, aSys Publishing has worked with many authors of whom a significant proportion are prolific writers and, because of our professional and personal service, keep coming back to us to bring their books to market.
Whatever your book genre, style or requirements, aSys Publishing is here to help.
When we finished our first novel we had originally decided to self-publish and use Nicola for our ebooks/kindle distribution, she talked us through the process and guided us through all the pitfalls and got it up for sale quickly and for a very reasonable price. Due to unexpected publicity our book sales began to go through the roof and we were unable to keep up with the demand on our paperbacks and so we later went to Nicola for help with distribution and publishing of our paperback too. She understood that we didn't want to miss out on sales and dealt with our enhanced distribution quickly and efficiently, going way beyond the call of duty. As we were new to the publishing world her advice on every single aspect has been invaluable! I can honestly say that if we hadn't used her and aSys publishing that we would not have sold half as many books and definitely never have got our books into Waterstones. She offers a friendly, professional and reasonably priced avenue for authors to get their books out there without losing the money to big publishers. I cannot recommend her services enough; I only wish we had discovered her earlier"
David Keogh - The Accidental Gangster.
Additional Self Publishing Services
Interested?
Please contact us today to get started.
aSys Publishing
The Independent Publishing Specialists.
Providing professional and cost effective publication services to authors throughout the United Kingdom.