Platinum Package
From £525
Titanium Package
From £699
Book Interior Design and Layout
Self Publishing - Book Formatting
The importance of a well designed and consistent interior format cannot be overstated. A poorly formatted book, be that an electronic book or a physical one makes it more difficult to read and will often result in negative reviews. The wrong choice of font can, and often does, make a book look unprofessional and untidy.
Just like most large traditional publishing houses, aSys Publishing typesets all physical books in Adobe Garamond Pro or similar serif fonts. In order to achieve the best possible results, all our physical books are formatted using the industry standard application, Adobe InDesign. Unlike some self publishing companies we do not use Microsoft Word, which is not well suited to professional and consistent book design (although we do accept author manuscripts in Word or other word processor formats: ask).
The use of Microsoft Word to produce an eBook can and often does generate an eBook in which the reader is unable to change the font sizes or styles. This is a serious problem as an appealing feature of eBook readers is their ability to change the size, line spacing and style of the font to suit the eyesight and preference of the reader. aSys Publishing always codes eBooks by hand using CSS/HTML as this is the only way to generate a professionally formatted eBook.
The Typesetting Process
Typesetting is the technical name given to the whole process of formatting a book and constitutes the most of the work needed to bring a book to market. Typesetting includes many things, for example: font application, margin sizes, paragraph indentation, paragraph spacing, inserting running-headers, page numbers etc. Before typesetting begins, aSys Publishing will prepare the author's manuscript by removing extraneous spaces and line breaks etc.
As with our cover design service, the author will be sent "soft-proofs" which they will need to check carefully and then approve. The soft-proofs are usually sent in PDF format with the left and right hand pages showing just how they would look in a real book. At this stage, an author is required to check the PDF carefully and, if any changes are required, then to send details to aSys Publishing.
Please note, each service has a specific number of post-typesetting changes included but additional rounds of changes by incur extra fees. It is there very important that an author ensures that their book is publication ready before sending it to aSys Publishing. In the unlikely even of errors being introduced by the typesetting stage, then these, of course, would be corrected free-of-charge.
The following samples show what the approval files will look like.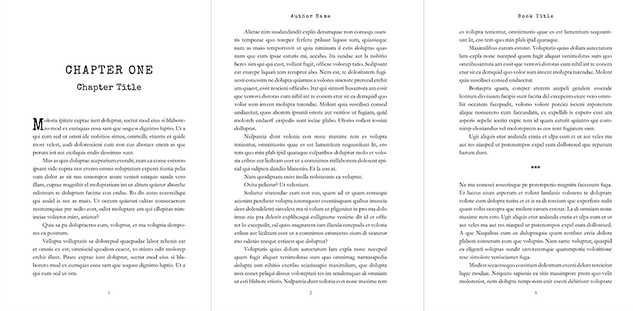 Additional Self Publishing Services
Interested?
Please contact us today to get started.
aSys Publishing
The Independent Publishing Specialists.
Providing professional and cost effective publication services to authors throughout the United Kingdom.